About Us
Management Team
Mr. Manoj Kumar Goel
Managing Director
Vidyut Carbon Products Pvt. Ltd.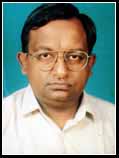 Managing Director, Mr. Manoj Kumar Goel, immediately after successful completion of his B.E. (I.O.) Hons. from the prestigious and premier institution M.L.N. Engineering College, (now Regional Institute of Technology) Allahabad in the year 1974, was allotted an Ancillary Unit of B.H.E.L. Hardwar with an avowed object & purpose of substituting indigenous Carbon Brushes for imported ones for which he established Vidyut Carbon Products Pvt. Ltd. in 1975 for manufacturing Carbon Brushes, a highly precision tailor made item for D.C. and A.C. Slipring motors, Thermal and Hydro Power Generating machines, Alternators etc. for indigenous as well as imported Electrical Rotating machines. In an Electrical Rotating machine the Carbon Brush has the same place & value as heart in a human body.
Mr.Goel was fully successful in getting all the imported Carbon Brushes replaced by indigenous Brushes in B.H.E.L., Hardwar. The M.D. Mr.Goel has also helped the B.H.E.L. Hardwar to make their motors more efficient and effective by suggesting amendments to various designs of the Carbon Brushes.
Mr.Goel has solely been looking after the company from its inception and personally supervising all the departments including the Quality deptt. Producing quality Carbon brushes as per IS: 13466 (Previously I.S.3003 Part-IV) and as a result company got the ISO certification BS EN ISO 9001:2000 IS/ISO-9001:2000 from LRQA India in 2003 within 2 months of the Ist inspection.
Mr.Goel has travelled world wide and updated his knowledge by visiting several Carbon manufacturing facilities in Germany, Holland, and Switzerland.
To discharge his obligations towards the society the M.D. Mr.Goel has been doing a lot of charitable work. He is a Rotarian and was President of Rotary Club Hardwar (86-87). He has been twice member of Distt. Governor Nominating Committees of Rotary Distt.3080 and is Multiple Paul Harris Fellow. He has been nominated as a Member of local Management Committee of the Ramakrishna Mission Sevashrama Hardwar Branch running a 150 bedded Hospital in Kankhal, Hardwar.
Mr.Goel has been President of the B.H.E.L. Ancillary Industries Association since 1991 and has helped and assisted the member units in their difficulties with various Govt.Deptt. Of Sales Tax, Income Tax, Excise and Electricity by using his Professional skills and contacts.
Mr.Goel is a Fellow member of the Institution of Engineers (INDIA) and has been and is member of the Executive Committee of Local Centre at Roorkee.
He is member of AIMA and continues to be one of Vice President of Hardwar Management Association for last eight years. He is also Chairman of Hardwar Chapter of Indian Industries Association (Uttaranchal) for last more than 5 years.
The M.D. Mr.Goel has been a Member of the Hardwar Distt. Consumer Redressal Forum for full term of five years 1999-2004. He was appointed a member of the Zonal Advisory Committee for Life Insurance Corporation of India for the year 2000-02. He is also a member of the Regional Advisory Committee (Organized and SSI Sector) of Central Excise Commissionerate, Meerut for last 6 years and District Level Bonded Labour Vigilance Committee.
---
Board of Directors
Mr. Banwari Lal Goel, M.Sc., L.L.B., HJS(Retd.) - Chairperson
Mr. Neeraj Kumar Goel, B.Com.(Hons.), AIIA(USA), FCA - Director (Finance)
Mrs. Satya Agarwal, M.A. - Director
Mrs. Manju Goel, M.A. - Director